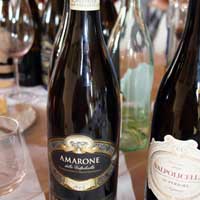 All around the southern Garda and Trention area around Verona, fromBardolino to Soave, Italian wines are renowned for their excellence. There are endless opportunities to take on wine tasting, there are even organized wine trails and wine tourism and several manufacturers organizes wine tasting "of pitcher." I've collected some links here to various wineries in the area: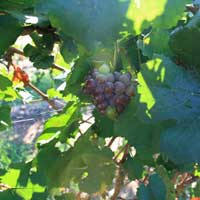 On this page I want to present some of our most famous wines. The site is under permament addition, so there will be more later. Here are some famous wines already listed:
Amarone
(Negrar-Valpolicella)
Amarone wine is now rightly considered to be the prince among the red veronavine, and one of the best ever in both the Italian and international panorama. The name of this powerful Veronese wine comes from the word "amaro" bitter, which is used to distinguish it from "dolce," sweet used Recioto-wine Amarone from what actually comes, even if it happened by accident .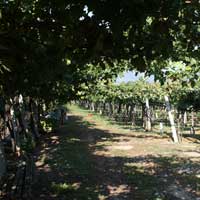 Legend about Amarone says that a vineyard would try to make Recioto with dried grapes of Corvina, Rondinella and Molinara, but after having put them in the barrel he forgot them, and grape juice is kept to ferment. The wine lost its sweetness as the sugar was converted into alcohol, and the result was a dry wine, as if to distinguish it from Recioto'en which it thus actually should have been to was called Amarone, the "great bitterness". This was reportedly in 1938, but we have until 1953 before the wine is marketed. Amarone must have an alcohol content of my. 16%.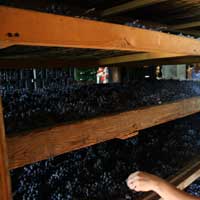 Valpolicella Ripasso SUPERIOR
(Valpolicella)
Ripasso is a method more than a name. There has been much discussion about the name of who invented it and who has the right to use it.
Ripasso method (which can best be translated as "reuse of the grape") is to mix the new Valpolicellavin with shells and cores from Amaronevinens fermentation. This creates a new wine, where the classic Valpolicella achieves a larger structure and body, a more mature and full-bodied bouquet, all in all a very characterful wine, Amarone without depth and to a completely different price.
Would you like see more information you should visit this page: there is also a good guide for a wine tour with the names of the major wine producers in particular Valpolicella valley, Soave and Bardolino.
www.viniveronesi.it